Fire protection has advanced since fire sprinklers were introduced 150 years ago. The fastest and most efficient for fire suppression is now water mist – and it can be used in almost any indoor environment – even for oil and electrical fires.
Fireworks pioneered water mist in the UK 30 years ago, with its first deployments in the food and marine sectors. With our strong focus on customer support and technical expertise, our reputation for quality and reliability has grown along with our business.
Industry awards, cutting-edge innovations, major contracts, larger business premises and a growing team of industry professionals have all been part of our journey. Fireworks continues to be the UK's leading expert in water mist fire protection.
Our services have expanded to bring you full support for all your fire protection needs – from consulting and custom-design, to installation and maintenance. We protect a full range of business and government buildings where protecting lives and assets from fire and smoke is critical.
Take a look at our Sectors and Services pages for more information or contact us at 0800 975 7462 telephone for free, independent advice.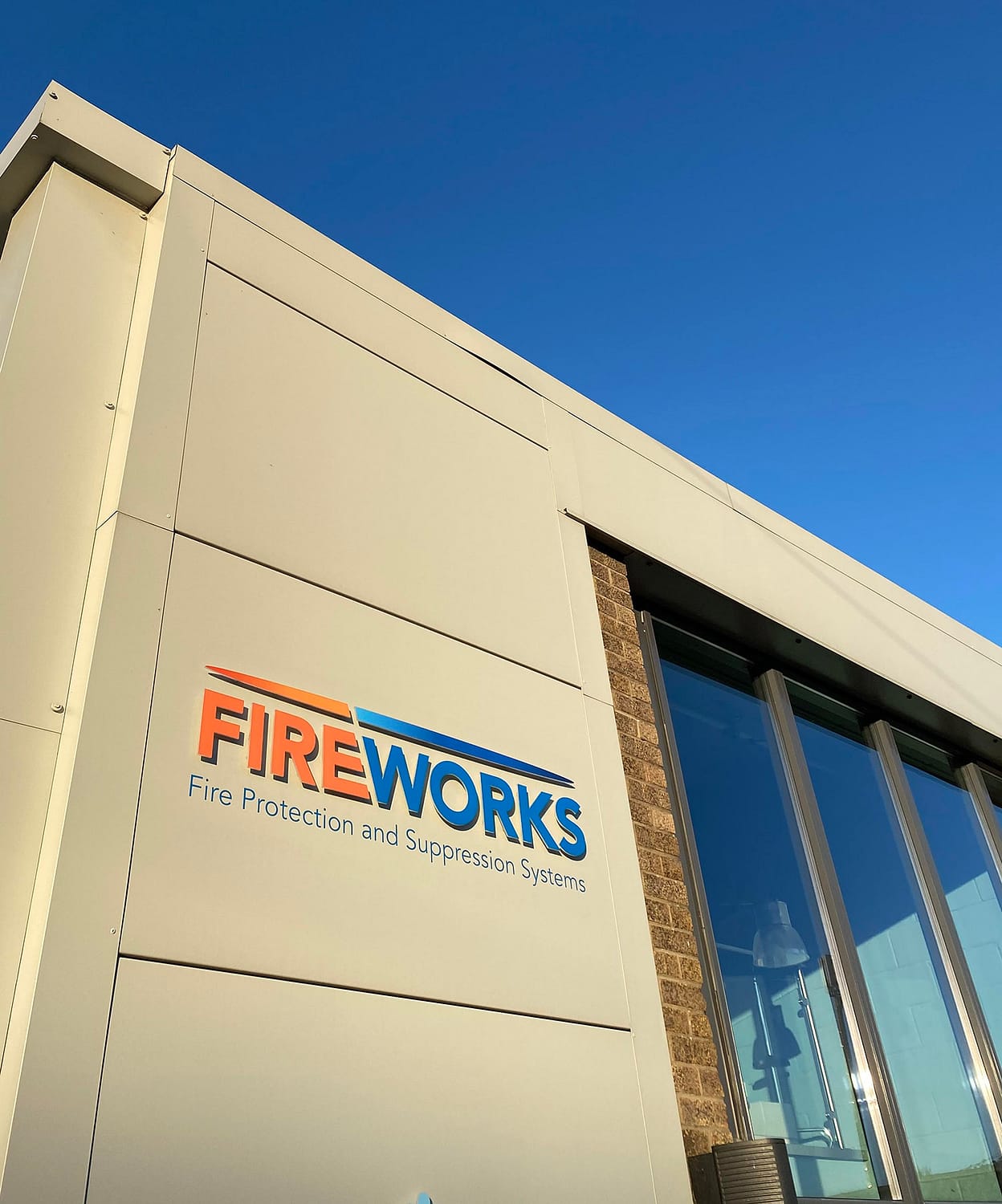 MISSION STATEMENT
Firework's key mission is to provide our clients with the best possible solutions for protecting lives and assets against fire, smoke and heat. Beyond that, we continue to raise greater awareness on how water mist offers unique life-saving properties that no other fire suppression can bring.
Our core business strategy is to ensure profitable, sustainable company growth, based on the principles of integrity, corporate social responsibility and sound business leadership.
Help you ensure your duty of care and business continuity
Achieve excellence in all areas of client satisfaction and support
Continue pioneering innovations, standards and best practices in the fire suppression sector
Lead by example in all areas of corporate social responsibility
Be a fair and equal opportunities
employer
Design, Install and Maintain all our systems to the highest levels of quality and compliance
Provide honest and accurate guidance on fire protection measures and hazards
Deliver outstanding value and
quality
Continously strive to improve our corporate social responsibility and sustainable credentials.