RAIL AND TRANSPORT – FASTEST FOR FIRE AND SMOKE SUPPRESSION
Water mist is becoming the fire protection of choice for rail and underground facilities, as well as road tunnels. Water mist's unrivalled ability to suppress fire, smoke and heat fast, dramatically improve life safety. Fast installation and low down time in the event of fire will keep your operational performance on track!  
Contact 0800 975 7462 to discuss your project.
Case study – Crossrail Farringdon and Woolwich Stations
Fireworks was commissioned to provide fire protection for a large number of storage rooms in Crossrail's Farringdon and Woolwich Stations on the Elizabeth Line. High performance, compact design and fast installation were winning factors.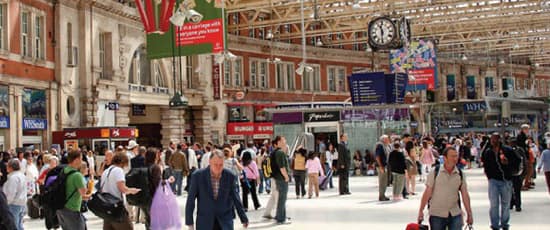 Protect all areas of rail & underground facilities
Watermist fire protection brings significant life safety advantages to rail and underground facilities. Fast fire suppression and smoke cleaning capabilities enable safe evacuation and minimise downtime..
Tunnels – safest solution, fast installation
Watermist fire protection systems specifically adapted for tunnels help guarantee safety of passengers, availability of tunnels and structural integrity. Watermist solutions are proven as the fastest for fighting fire, smoke and heat.