McCain, the world's largest producer of frozen potato products, chose Fireworks to design and install fire protection solutions for its industrial fryers in two of its largest factories, in Scarborough and Whittlesea. 
Bespoke fire protection for McCain in Scarborough
For McCain's factory in Scarborough, fire protection was required for two industrial fryers, one of which is 10 metres long.
Fireworks designed a bespoke watermist fire protection system, compliant with the BS 8489 standard. At the heart of the system is a watermist pump with an integrated water tank. Fire suppression is provided by watermist nozzles located around the fryers, connected to the pump by a network of stainless steel pipes. The watermist nozzles are triggered automatically via heat-probes and can also be activated manually, from a control panel.
For additional coverage, a series of 8 manually-activated hose reels, fitted with watermist nozzles  were included in the design.
In the event of fire, the pump drives water under pressure through the network of pipes. Water, in the form of fine mist, is emitted from the nozzles in the affected area. The same network feeds the manually-operated hose reels.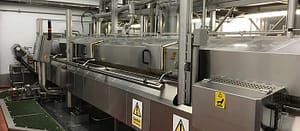 Ideal for food manufacturing installations with high temperature cooking oils
Watermist fire protection is ideal for food manufacturing installations, particularly in areas where high temperature cooking oils are used, due its fast fire suppression and cooling properties.
Fire tests carried out in the presence of insurers show that Fireworks' watermist solutions suppress and extinguish fires in professional ovens and fryers within 40 seconds. The watermist rapidly cools the fire-affected area, to prevent re-ignition. A further benefit of watermist is its ability to remove smoke particles from the fire area.  As only very small amounts of water are used, food protection can get back up to speed within minutes.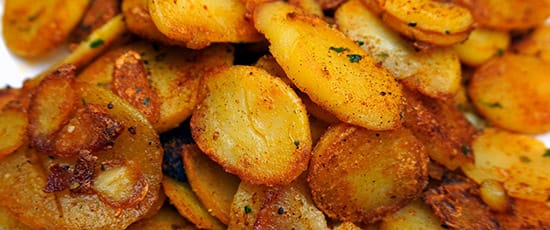 Watch the video to see how fast watermist operates in official testing
Call us on 0800 975 7462 for advice on your fire protection needs.