Effective fire protection is key to ensuring safety in educational institutions. Over the last 30 years, water mist fire protection has become the solution of choice for buildings where the protection of lives and building integrity is crucial, such as schools and hospitals. Contact 0800 975 7462 or enquiries@fireworks-ltd.com to find out more on our fire test proven solutions.
What areas can water mist protect in schools and educational institutions?
Fireworks designs and installs fire-test proven water mist systems to protect school classrooms, recreation halls, corridors, libraries, storage facilities, data rooms, offices, kitchens and student accommodation. These range from small systems that protect specific areas, to fire systems for entire schools. We even install water mist systems in a phased approach, so school operations can continue virtually uninterrupted.
What are the life safety benefits of water mist fire protection for schools?
Rapid Fire Suppression: Water mist has proven to be the fastest method for suppressing fires, minimizing the spread of flames and smoke. Contact Fireworks for comprehensive information on our fire testing and approvals.

Unrivalled cooling properties. Prevents fire flash over and reignition

Reduced property damage and enhanced building integrity. Our systems are engineered to minimize damage to property and maintain the structural integrity of buildings.

Safe to use on electrical fires and kitchen fires
What are the other benefits of water mist fire protection for schools?
Compact design. Water mist pumps, tanks and pipework are significantly smaller than those used in traditional sprinkler systems, saving valuable space and reducing installation time.

Low water use. Water mist uses up to 90% less water than sprinklers when operated.

At Fireworks, we have witnessed professionally designed, installed, and maintained water mist systems operating effectively after 30 years, providing long-lasting protection.

.

Smaller environmental footprint. Water mist cuts water, energy and metal resources needed Water mist technology conserves water, energy, and metal resources, all while avoiding the use of harmful chemicals.

Fast return to normal school operations. With Fireworks water mist fire protection solutions, if a fire does occur, you can be back to the classroom in no time.
Take a Proactive Step towards a Safer, Cleaner Environment for Schools
For expert guidance on the best fire protection solutions tailored to the unique needs of schools, contact Fireworks today. Together, let's take a proactive step towards creating a safer, cleaner environment for educational institutions. For more information contact us on 0800 975 7462 or email enquiries@fireworks-ltd.com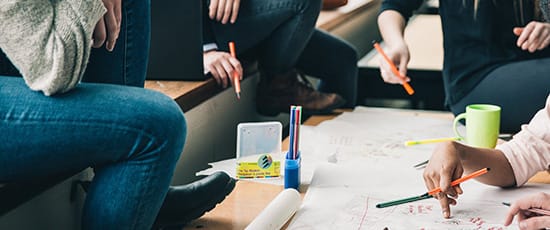 Learn more about Fireworks Fire Protection services
Discover water mist fire protection for health care facilities