Restaurant kitchens pose acute fire risks, with multiple appliances at high temperature and flammable oils. High pressure watermist is the fastest, safest solution for electrical and fat fires. Fire tests carried out in the presence of insurers show that Fireworks' watermist solutions extinguish fires in professional ovens and fryers within 40 seconds.
Fireworks has over 25 years of experience designing, installing and maintaining the fastest solutions for suppressing restaurant kitchen fires – proven in tests and in real-life environments.
Test proven to extinguish cooking fires in just 40 seconds
Fire tests carried out in the presence of insurers show that Fireworks' watermist solutions extinguish fires in professional ovens and fryers within 40 seconds. As only very small amounts of water are used, there are no time-consuming clean-up operations and you can be back in production in minutes. Suitable for all cooking areas of professional kitchens, there is no risk of damage to electrical equipment.
Watch our video to see a test in action.     
Rapidly reduces the spread of smoke
Watermist's unique smoke washing properties rapidly reduce the spread of smoke to provide a breathable atmosphere and reduce smoke damage.
Fast cooling prevents reignition
Watermist removes heat from the fuel source quickly. This rapid cooling prevents reignition.
Safe to use on fat fires and fires from electrical equipment
The small size and weight of watermist droplets makes it safe to use on fat fires, machinery and electrical equipment.
Compact systems with lower environmental footprint
The compact size of watermist equipment save resources and valuable space. Watermist uses lower energy than traditional sprinklers and requires much lower amounts of water. No chemicals of any kind are used.
How high pressure watermist works in professional kitchens
Fireworks' solutions for restaurant kitchens are based on a highly compact and efficient high pressure watermist system. A small wall-mounted pump unit is connected via small-diameter stainless steel pipes to a watermist nozzles located near cooking equipment.  No water tank is needed, as the system connects to the local water supply.  The system is automatically triggered when a pre-defined temperature is reached at one or more of the watermist nozzles. The nozzles can also be activated by flame or smoke detection.
In the event of fire, the pump forces water under high pressure through stainless steel pipes to the activated nozzles. The nozzles emit a fine mist which cools surfaces, suppresses fire and reduces smoke spread in record time. Unlike chemical-based systems, only the nozzles located above the fire are actuated and kitchens can be up and running again within minutes.
Full services and maintenance
Fireworks brings the assurance of a full-service solution, from consulting and design, to installation and maintenance. After sales support is provided by in-house teams of trained engineers, with a 24/7 call-out service.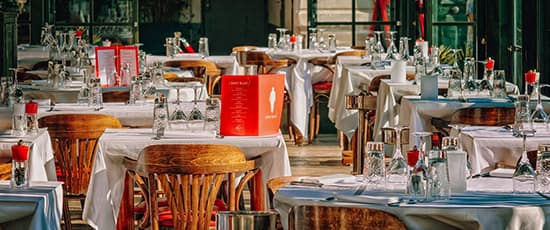 See how fast watermist acts on industrial fat fryers
To find out more about how watermist fire suppression works, reserve an IFE-accredited CPD session for your team. Contact marketing@fireworks-ltd.com

Call 0800 975 7462 for advice on your fire protection needs.