The UN's latest climate change report estimates that data centres generate the same amount of emissions as the global airline industry*. The data centre industry is working hard to reduce its carbon footprint.
As part of the data centre supply chain,  Fireworks Fire Protection is contributing to sustainability with lower water and energy use, durable solutions, non-toxic materials, less metal resources and fire protection for EV parking. We will be discussing these innovations during Data Centre World London 2023, on stand D540.
Up to 90% lower water use
Research by the Uptime Institute has shown that a 1 MW data centre with traditional cooling methods uses around 25 million litres of water per year. Fireworks has been pioneering the use of water mist fire protection for data centres with solutions that use up to 90% less water than traditional sprinkler systems. This also frees up space needed for water storage by the same amount.
Up to 30% lower power requirements
Data centres will account for 3.2% of European electricity use by 2030 (and as much as 30% in high density data centre countries such as Ireland) according to the European Commission. Fireworks has expertise in a range of misting fire suppression systems, some of which operate at as low as 11kW – compared to 18kW for sprinklers.
Reduce toxic waste.
Fireworks fire protection solutions do not use any chemicals to operate, only water. Fast acting water mist systems also reduce the amount of damage in the event of fire.
Up to 30% less metal resources
Fireworks water mist solutions use fewer, smaller components than sprinkler systems. This includes greatly reduced pipe diameters, smaller water tanks and fewer nozzles. Approximately 30% less metal resources are required to protect a data centre with water mist than with a sprinkler system.
Durability of systems – up to 30 years when professionally maintained.
One of the advantages of professionally installed water mist systems is their durability. At Fireworks Fire Protection we have seen well-maintained water mist systems still fully functioning 30 years after installation. For safety and long-term performance, water mist systems should be fitted and maintained by FIRAS-certified companies with fully trained, in-house engineers. Contact maintenance@fireworks-ltd.com for questions about servicing and maintenance of water mist systems.
New – water mist fire protection for EV car parks
Fireworks is at the forefront of sustainable innovations in fire protection. We can now design, install and maintain tested water mist fire protection solutions for EV car parks!
Contact us on enquiries@fireworks-ltd.com or 0800 975 7462
Meet Fireworks at Data Centre World London, 8-9 March, stand D540!
*Source ;Climate Change 2021: The Physical Science Basis. Working Group I Contribution to the IPCC Sixth Assessment Report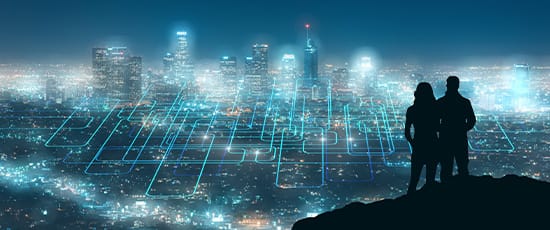 See Fireworks Fire Protection in action at Custodian Data Centres
Watch the 90 second video to learn how water mist works in data centres