Design, installation and maintenance of water mist fire suppression to ensure service continuity for mission critical data centre
Fireworks Fire Protection recently completed the installation of a high-pressure water mist fire suppression system for a co-location data centre covering over 30,000 sq. ft. of rack space in the Greater London area.
Working closely with the main contractor, Fireworks provided full design and installation of high pressure water mist system fire suppression solution. Fireworks' service agreement also includes full maintenance services including 24 hour call out.
The client is a major data centre provider for mission critical organisations including financial and internet service providers, where the security and continuity of systems is crucial.
"Our reputation for the professionalism and expertise of our teams, as well as the high quality of the products we use, has been core to our success during the 20 years we have been working in the data centre sector" said Derek Killaspy, Managing Director of Fireworks. "That's experience that you can't gain overnight – and that's why we are now the leading installer of high pressure water mist fire suppression systems in data centres."
12 reasons to choose high pressure water mist fire suppression from Fireworks for your data centre
Fastest and most efficient fire suppression solution for data centres
Reduces heat and smoke rapidly, minimises damage to equipment and data
Tested and proven as harmless to data centre and other electrical equipment
Space-saving, free up valuable space
Environmentally-friendly solution  
Service continuity, keep your data centre running while extinguishing fire
Acts locally, directly to the point of fire
Protects all areas of data centres
Scalable – a solution that grows with your capacity
Certified and experienced installer – Over 20 years' experience in installing fire suppression in data centres. Fireworks' accreditations include FIRAS, ISOQAR, UKAS, IWMA, Fire Industry Association and BAFSA
Certified products – Accredited with international and European standards for fire suppression systems for data centres, including FM 5560 (M and N), CEN/TS, 14972, Vds, BS 8489-1 2016, NFPA 75, ISO 9001/ISO 14001 and DIFT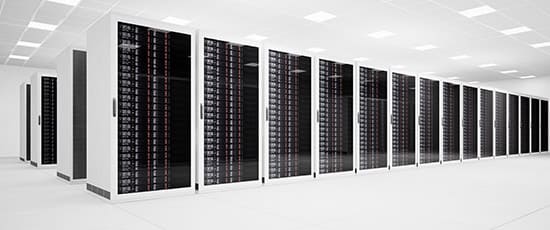 Fireworks completes installation of fire protection for 10,000m2 data centre during COVID lockdown
Book your free, Institute of Fire Enginneers-accredited CPD session on Understanding Watermist Fire Suppression.