Nando's is an international restaurant brand with a desire to change lives at the core of its DNA. Continually innovating to reduce its environmental footprint, Nando's has chosen Fireworks Fire Protection to protect nearly 200 kitchens in the UK, thanks to its high performance systems  which align perfectly with the restaurants' green ambitions. 
Nando's has developed its own Sustainable Fit Out Guide for all of its properties and in 2017, Nando's Cambridge eatery won the Sustainable Restaurants Association's Award for Most Sustainable Restaurant. Upcycled, recycled and natural materials are used throughout  and every possible innovation to reduce water consumption has been put into place. Solar panels produce 10% of the restaurant's power, with the remainder coming from renewable energy sources. UK-based Fireworks provided the design, installation and maintenance of the kitchen's fire suppression systems.
Environmental benefits of Fireworks' fire suppression solutions
Firework's high pressure water mist solutions for kitchens bring major advantages over traditional fire suppression systems, in terms of performance and environmental impact.
No chemicals of any kind are used  – only small amounts of water, which leave very little residue. This was key consideration for Nando's.
To make sure they're treading as lightly as possible on the planet, all Nando's restaurant designs and construction must be progressively sustainable. Originally Nando's were using chemical fire systems in their kitchens but they wanted to replace them due to their obvious environmental issues – and the big clean-up operation they create when used which mean longer downtime. The high pressure water mist solutions from Fireworks are much more efficient and in tune with the brands environmental goals.
"In terms of hardware requirements, the green footprint of high pressure water mist is at least 30% lower than other systems, as fewer and smaller components are used" said Derek Killaspy, Managing Director of Fireworks. "The key elements of our professional kitchen solutions are localised water mist nozzles, small diameter piping and the Hydramist® 15AMPU – a compact, wall-mounted pump unit. As the high-pressure pump uses the kitchen's own fresh water supply, no separate water tank is needed."
The Hydramist 15AMPU was the first water mist fire suppression system in the world to achieve an LPCB approval from the Building Research Establishment (BRE). The system is manufactured and assembled in the UK, further reducing the environmental impact when transporting materials to site.
Unrivalled performance of high pressure water mist for professional kitchens
Extensive testing has shown that the use of high pressure water mist on deep fat fryers is the fastest and most effective solution for suppressing fire and smoke. Suitable for all cooking areas of professional kitchens, there is no risk of damage to electrical equipment.
The system is automatically triggered when a pre-defined temperature is reached at one or more of the water mist nozzles. The pump forces water under high pressure through stainless steel pipes to the activated nozzles. This creates a fine mist that cools and suppresses fire and smoke in record time, minimising damage and preventing re-ignition. Unlike chemical-based systems, only the nozzles located above the fire are actuated and kitchens can be up and running again within minutes
Full services and maintenance
Fireworks brings the assurance of a full service solution, from consulting and design, to installation and maintenance. After sales support is provided by in-house teams of trained engineers, with a 24/7 call-out service.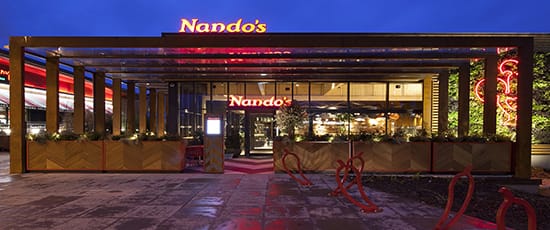 Watch the video to see how fast watermist operates in official testing for professional food fryers
Call us on 0800 975 7462 for advice on your fire protection needs.