The British Postal Museum in London houses a collection of objects, archives and works of art which trace back over 400 years of postal heritage. This historical collection is designated as being of outstanding national importance by the Arts Council and is on UNESCO's Memory of the World Register. The museum's archives are protected by a pressurised watermist fire protection system, designed, installed and maintained by Fireworks.
Why use pressurised watermist for archives?
Fireworks' watermist solutions are ideal for archives, as they offer the fastest, safest protection against fire and smoke.  Automatic systems incorporate sensors that detect heat and/or smoke, long before fire is noticeable by the human eye. Pressurised water is then emitted exactly at the point of fire, to provide a highly effective, localised solution. The spread of harmful smoke is dramatically reduced and unlike traditional sprinkler systems, watermist only uses very small amounts of water.
The watermist fire protection system
The watermist solution designed for the British Postal Museum comprises a compact, powerful pump unit and a series of watermist nozzles. In the event of a fire been detected, the pump drives pressurised water through a system of fine diameter stainless steel pipes to the affected nozzle. Water is released through the nozzle, in the form of mist. These atomised water droplets are drawn directly to the point of fire, lowering the temperature and suppressing the fire in seconds.
A unique property of watermist is its ability to reduce the spread of smoke – the biggest cause of casualties and damage to assets during fire. Because of the minute size of water droplets, watermist is airborne and is able to bond with smoke particles, which then fall harmlessly to the floor.
Contact 0800 975 7462 for advice on fire protection for your library, museum or archive.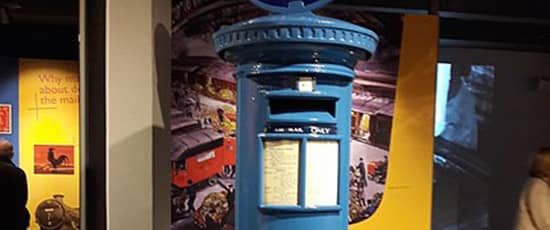 To learn how Fireworks' solutions protect architecturally important heritage buildings visit