Nearly 300 vehicles catch fire every day in the UK, according to the UK Fire Service. In an enclosed car park, the fire can start to spread to neighbouring cars within minutes.  
This has led to several large fires over the last few years, as fire, heat and toxic fumes proliferate rapidly throughout the carpark, and potentially to other areas of the building. Water mist is test proven to suppress fires in these environments much more quickly than traditional sprinklers and is the only fire protection solution to rapidly reduce the spread of smoke.
Key risks of fire in underground carparks
Over 10,000 vehicles catch fire a year in the UK – around 65% of these fires are deliberate

Around 100 people die each year, as a result of these fires

Modern car interiors are largely composed of synthetic, flammable materials

Plastics used in modern cars produce hotter fires, which are more likely to spread

Electric car batteries also pose a fire risk

Low ceilings hinder access for fire trucks

Smoke and toxic fumes spread fast, posing threat to life and hampering evacuation

Flashover effect and large quantities of combustibles

Damage to high value assets and structural integrity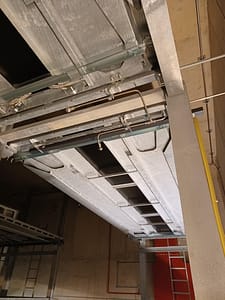 Why choose water mist fire over sprinklers for car parks and car stackers?
Fastest fire suppression action, limits damage to vehicles and infrastructure

Engineered, flexible solutions to protect car stackers

Fastest to lower temperature, preventing flashover, further combustion and reignition of fire

Only fire protection solution to dramatically reduce the spread of smoke and fumes

Compact pumps and water tanks save valuable space and can be easily retrofitted into existing buildings

Uses up to 90% less water. No risk to structural integrity and minimum clean-up operations

Durable, long-lasting, less resource-heavy systems, to lower your environmental footprint

One pump and water tank can be used to protect multi-purpose buildings
For advice on fire protection for car parks and multi-purpose buildings – or for retrofitting fire protection in existing car parks, contact us on 0800 975 7462 or enquiries@fireworks-ltd.com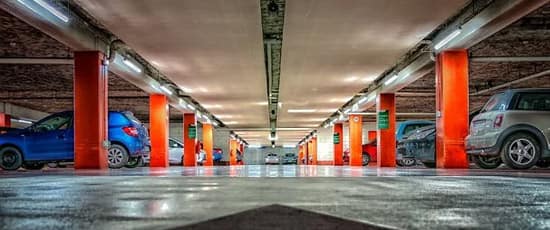 Tunnels – maximum efficiency, easier retrofitting
Protect Multi-Purpose tall buildings

Automotive manufacturing and testing facilities
Book your free, Institute of Fire Enginneers-accredited CPD session on Understanding Watermist Fire Suppression