Millbrook Proving Ground is one of the world's most important centres for the development, testing and demonstration of engines, components and vehicles. Fireworks have been entrusted by Millbrook for over a decade, installing and maintaining its fire suppression systems. Fireworks recently completed a new mission for Millbrook, to protect its new testing facilities for batteries and motors for electric vehicles.
About Millbrook
Millbrook Proving Ground offers a wide range of test facilities for vehicles, engines, batteries and other automotive components. These testing facilities include engine dynamometers, environmental chambers, crash laboratories, battery test facilities and advanced emissions chassis dynamometers. Millbrook is at forefront of testing new, emerging technologies for the automotive sector, including the fast developing segment of electric and hybrid vehicles.
A new mission for Fireworks Fire Protection
Fireworks have been working at Millbrook for over 10 years, where we have designed, installed and maintained various fire suppression systems. These range from cylinder-based fire protection solutions, to the latest high pressure watermist pump-operated systems.
Millbrook has been expanding its facilities and recently made major investments in new modular motor and battery test cells, for hybrid and electric vehicles. The new battery testing centre is one of the largest in Europe. In close collaboration with Proventia, the test cell manufacturers, Fireworks engineered and installed a custom-designed fire protection system for these new facilities.
This latest fire protection installation provided by Fireworks is based on a system of high pressure watermist pumps, linked to a network of high pressure watermist nozzles in each of the test cells. In the event of fire, heat and smoke are detected by the local nozzles, which automatically send a signal to activate the pump. Water under high pressure is pumped to the affected nozzles only, which emit a fine mist to provide fast, efficient and localised fire suppression in seconds.  
Why watermist is the ideal solution for Millbrook
The high pressure watermist solution is ideal for Millbrook, as it provides the fastest acting cooling and fire suppression properties of any fire suppression solution, within an environment where sensitive machinery and equipment can quickly reach high temperatures. Safe for people and the environment, watermist has unique smoke cleaning properties and uses only minute quantities of water.  When operated, high pressure watermist is proven as the fastest fire protection in situations with combustible fuels and is safe to use with electronic equipment. Normal working operations can be resumed in minutes.
For more information call 0800 975 7462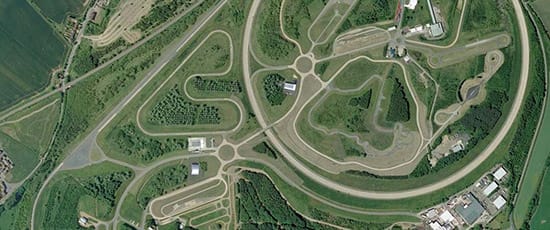 Case study – Centre for Advanced Low-Carbon Propulsion Systems at Coventry University
Book your free, Institute of Fire Enginneers-accredited CPD session on Understanding Watermist Fire Suppression.