Fireworks is an active member of the Rail Industry Fire Association (RIFA). Following the privatisation of British Rail, the need was identified for a unified organisation for promoting the best interests of fire safety across the rail industry. RIFA was launched in 1996, with the support of Sir Bryan Collins, Her Majesty's Chief Inspector of Fire Services. RIFA is now recognised as the industry voice for maintaining Fire Safety Standards by rail organisations and companies overseas and throughout the United Kingdom.
RIFA members
RIFA is supported by Network Rail, London Underground Limited and the London Fire Brigade. Its members, industry-leaders from the rail and fire sectors, work together to share information, experience and best practice in the management of fire safety throughout the Railway Industry and to provide advice when requested.
Fireworks has been an active member of RIFA since 2013 and is currently lead chair of the organization's website working group. Together we are working to represent the Rail Industry in all matters concerning fire safety.
Find out more. Contact 0800 975 7462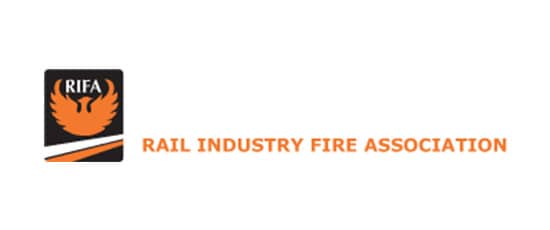 Case study – Farringdon and Woolwich Stations, Crossrail
Book your free, Institute of Fire Enginneers-accredited CPD session on Understanding Watermist Fire Suppression